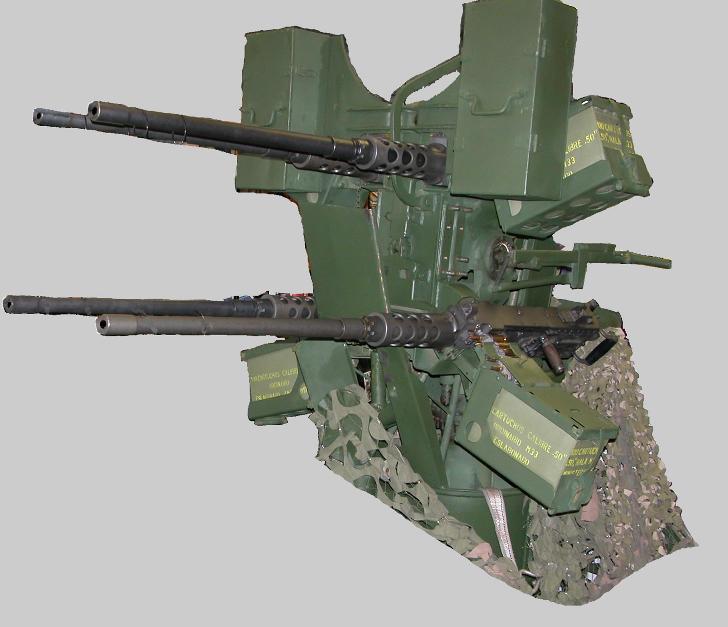 Click image For More Pics

These awesome mounts were made during the Cold War in Europe. They origenaly housed four 50 cal M2 or M3 guns. Their simple
fold out design transforms from a tow able trailer in to a solid platform in minutes!
They are less complicated than the U.S. Hydraulic design. The elevation is easily controlled by a hand crank as the system pivots
about the center of mass. Traverse is controlled by just rotating the mount about the huge center bearings. Each mount has built in ammo
can holders, "chicken" plate and two accessory boxes.
Some of our customers are now mounting other weapons like the semi auto 1919's by making up adapters.
Don't miss this chance at this ridiculously cheep price! There are very few Quad mounts in the country and chances are there will be no future imports!
INCLUDES 4 M2HB'S AND MOUNT

Price On Request
(714) 520-4600